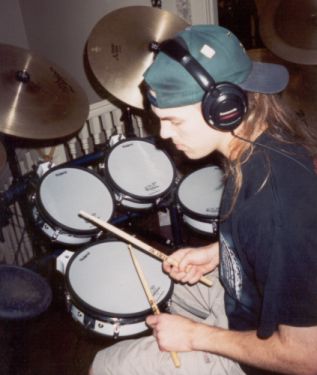 Here we have two MP3 files for you to download and listen to. These songs are featured tracks found on the NEW Life Is Lost CD, "Dark Ascension".
Don't forget you can purchase the CD off of Stacey, by sending him an E-Mail to get the info on getting the CD. E-mail Stacey by clicking here.
Here are some pictures of the band during their studio time with Jesse Smith. They tried to perfect every second of sound that you will hear when you buy the CD.